Faculty Studios are now open! The faculty studios are dedicated to the recording or delivering of lectures, and allow faculty to access advanced media equipment for teaching online classes or creating course content. IMATS and AV services staff provide support for using the faculty studios.
Image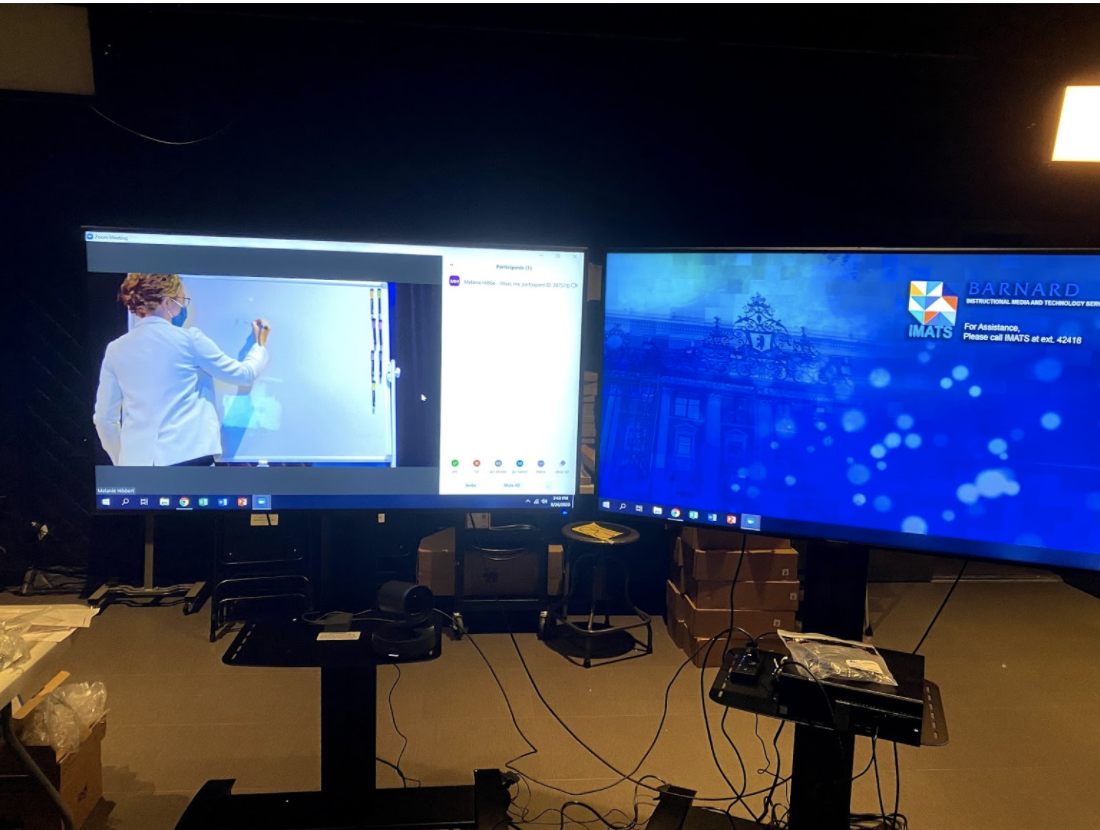 The faculty studios has the ideal virtual teaching setup including: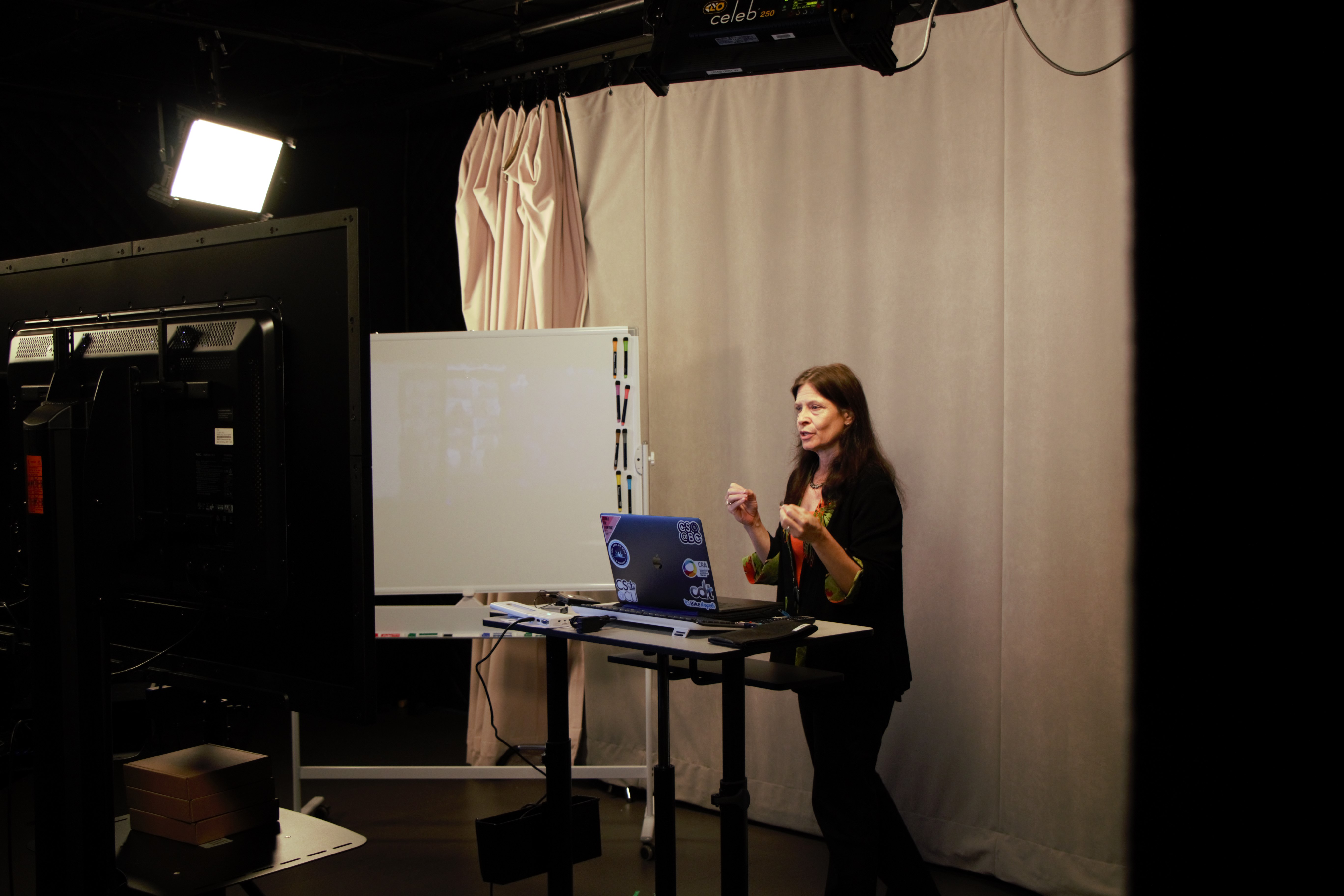 A large two monitor setup

A document camera

A whiteboard with dry erase markers
Wireless keyboard and mouse
Lavalier ( a clip on mic)
Professional lighting
Four backdrop selections (in Milstein 105C, the Sloate Media Center Production Studio only)

Sanitizing wipes
Any faculty member can use the studios. If it's your first-time using the studio, you'll be asked to set up a training with IMATS/AV staff before using the space for your course.
The faculty studios are available by reservation. Fill out the reservation form below:
Both facutly studios are located in The Milstein Center. One is located in the Sloate Media Center Production Studio (Milstein 105C), on the first floor. The second is on the lower level in room Milstein LL016.