At a Wikipedia Edit-a-Thon in April of 2013, now 6 years ago (wow!), BLAIS staff partnered with the Asian American Alliance, a student group on campus, to create and edit Wikipedia pages for various Asian Americans. Among the ten articles created on that April day was the page for rapper and breakthrough actress, Nora Lum, now known as Awkwafina.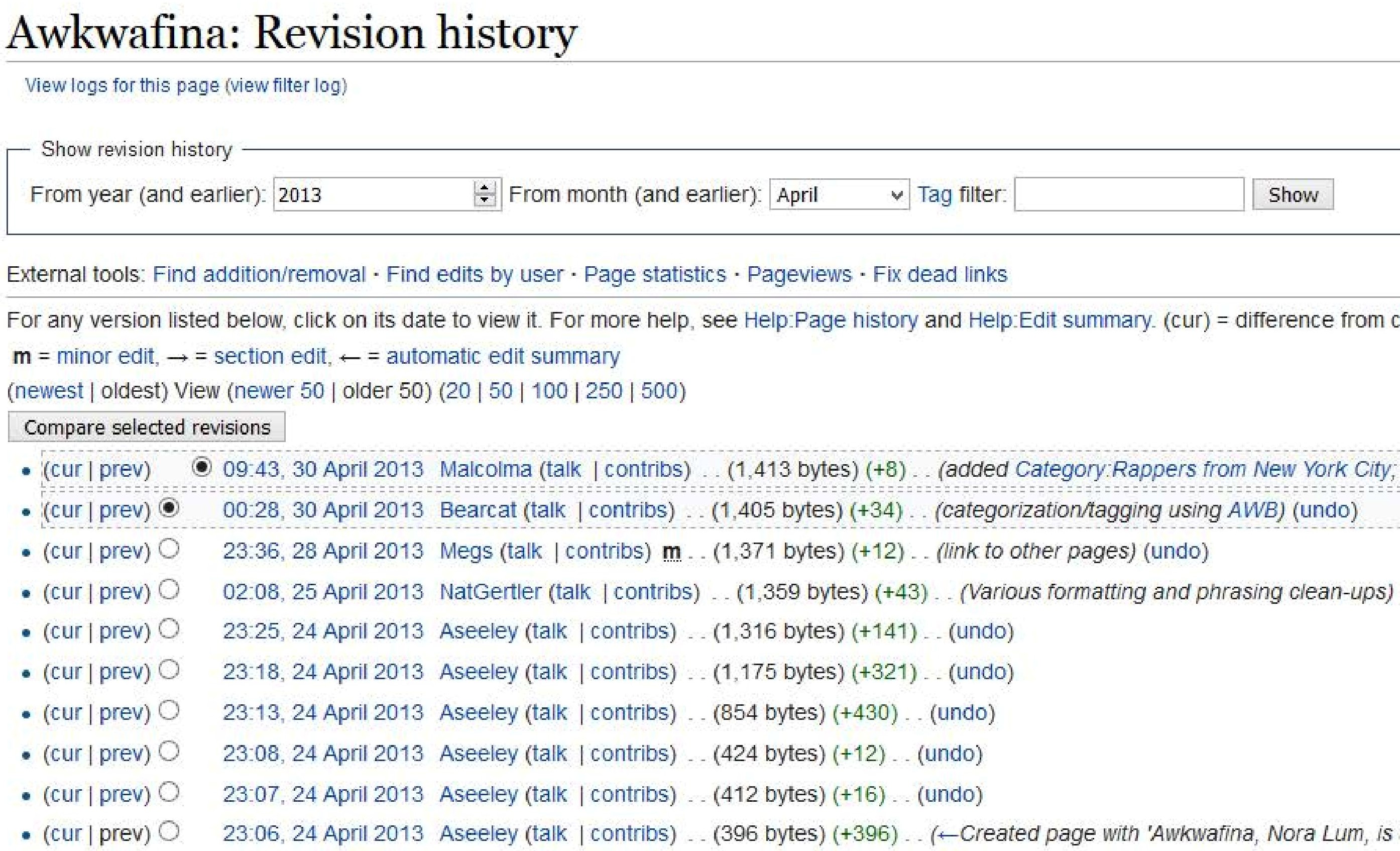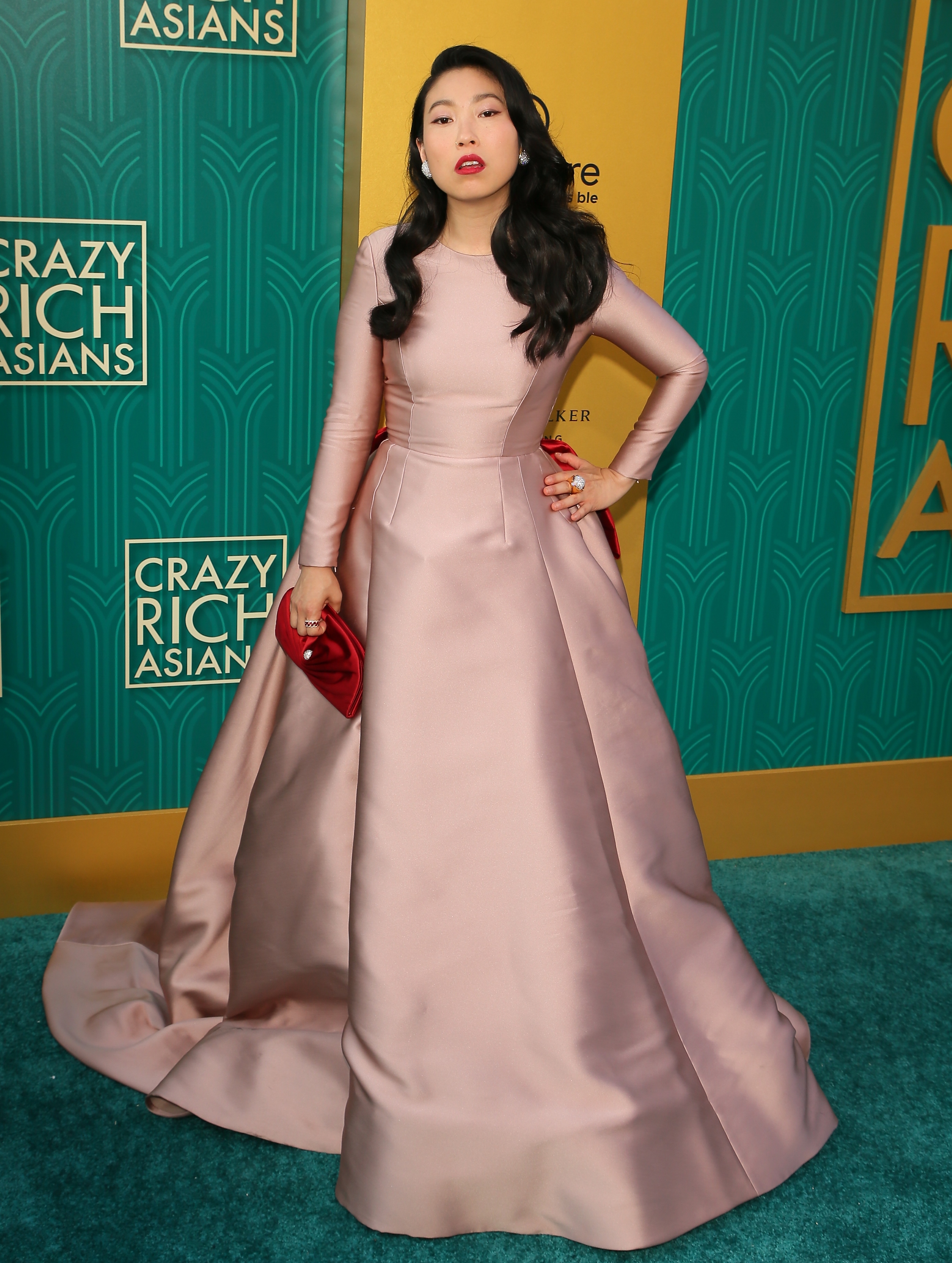 What Alexis Seeley started as a short statement with two music video links has transformed into an extensive biography detailing Awkwafina's acting career, television appearances, and accolades with a reference list of almost 40 sources. Comparing Seeley's first edits with the current page, you can see how Awkwafina's explosive roles in Crazy Rich Asians and Ocean's 8 has permanently put her on the map of Hollywood.
Looking through the revisions of Awkwafina's Wikipedia page, you can watch how hundred of versions of the same page slowly evolve over the course of six years. Editors left notes to each other suggesting where the page could use more information and how to format certain sections. I urge you to look through the revision histories of your favorite celebrities or topics to see how information has progressed.
Now there's an educational procrastination activity for you.