The second full week of April is National Student Employment Week. BLAIS & ERC staff are grateful for the reminder and opportunity to celebrate our undergraduate student workers and our post-bac and graduate fellows, whom we adore and on whom we--and people from the BC/CU communities and beyond--depend.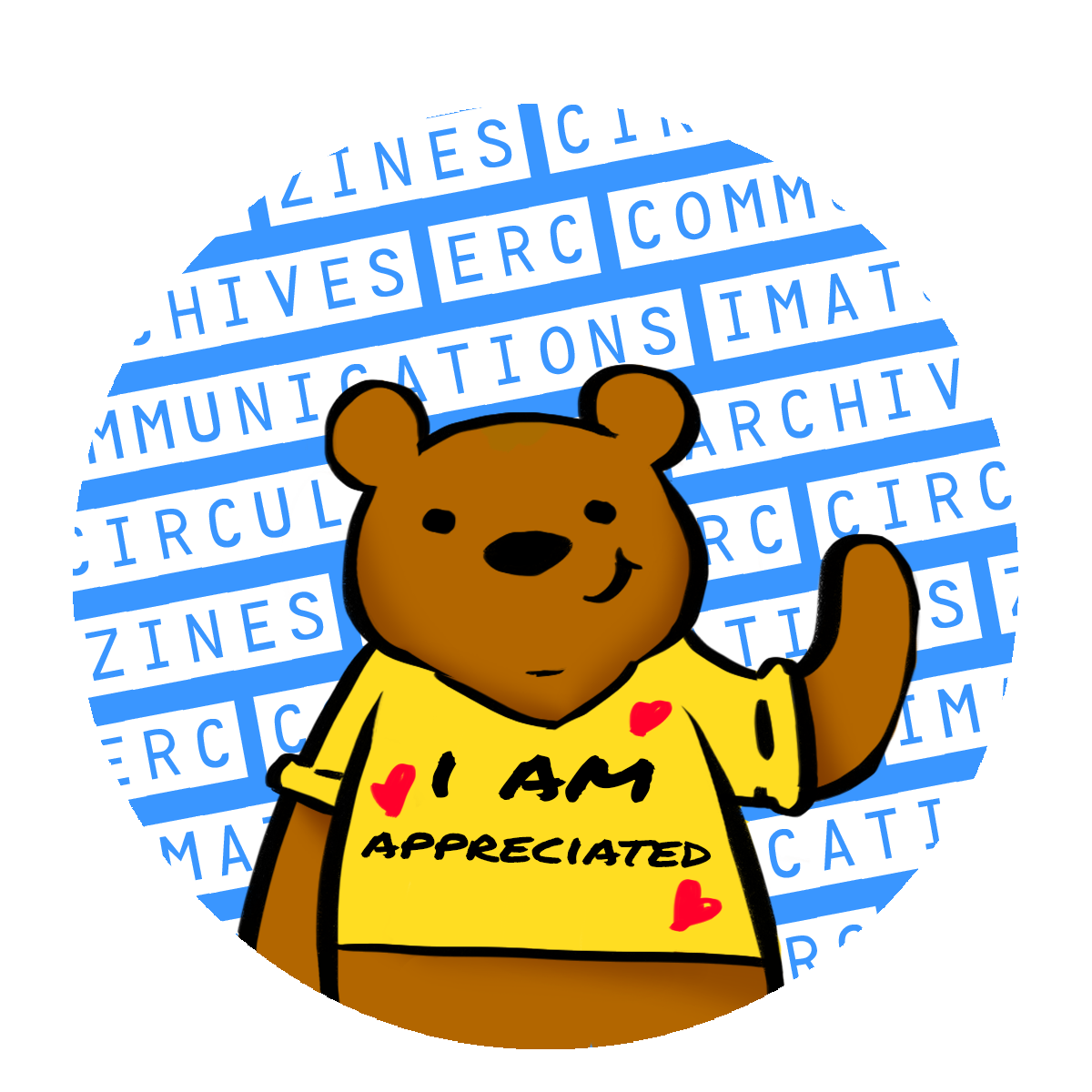 We invited workers from the Archives, BLAIS Communications, Circulation, ERC, IMATS, and the Zine Library to share their name, area of study, an image of or related to themselves, and a response to the question
If your BLAIS/ERC job was a food, what food would it be?
These are some of their responses...
| | | |
| --- | --- | --- |
| Name | Area of study | If your BLAIS/ERC job was a food, what food would it be? |
| Ruby Mastrodimos | This big baseball game we call life. | Meltyblend |
| Ilana Doran | Astronomy | Oatmeal |
| Sally | Psychology and Statistics | Pizza |
| Megnot Mulugeta | Studying Sociology and Africana Studies | a fruit tart because it's a not a conventional dessert but nonetheless interesting, fun, and delightful |
| Tamsin Ramjit | History with a concentration in Race, Ethnicity, and Nationhood | Jambalaya-little bit of everything |
| Kirby | English and Psychology | Molten Lava Cake |
| Letty DiLeo | Psychology | Cheese |
| Shannon Galiotto | Mathematics and Computer Science | In the words of Forrest Gump's mama, a box of chocolates because you never know what you're going to get! |
| Nene Egbosimba | Economics and Mathematics | Banana bread with chocolate chips! |
| Anna Carlson | Applied Math! | Trader Joe's Dark Chocolate Covered Powerberries. A mystery to those who haven't tasted the ERC yet, they're like what's inside?? What kinds of skills (or berries) can I acquire in there? But they are intrigued by the dark chocolate covering, aka our impressive mapping and graphing skills. So they take a taste and can't get enough! And it's specifically a Trader Joes brand food item because our Associate Director, Alisa, has a serious Trader Joe's problem. |
| Hannah Yoo | Mathematical Sciences | pancakes! |
| Anna Yuen | Film | Pancakes. However and whenever you eat it, it's always a great time. |
| Bonnie MacRae | Architecture | mashed potato |
| Hawa Tunkara | Economics | Carrot Cake |
| Momo | Computer Science | jalapeño popper |
| Mya Alexice | Creative writing and race/ethnicity! | Smoothie |
| Lucy Shauman | Ostrich Wrangling | Green eggs and ham |
| Chelsea Adjalla | Urban Studies | Boneless buffalo wings |
| Diane Zhou | Staring at Chinese Manuscripts and Medieval Illuminations thanks to university online resources | baguette |
| Rosa Mesbahi | English and History | oreos |
| Lena Denbroeder | Economics, Pre-Health | Smoked deli turkey |
| Naledi Kekana | Computer Science | Takis |
| Aleyah Santos | undeclared | bacon pizza |
| Aliyah Simon-Felix | Economics and Social History | Doubles |