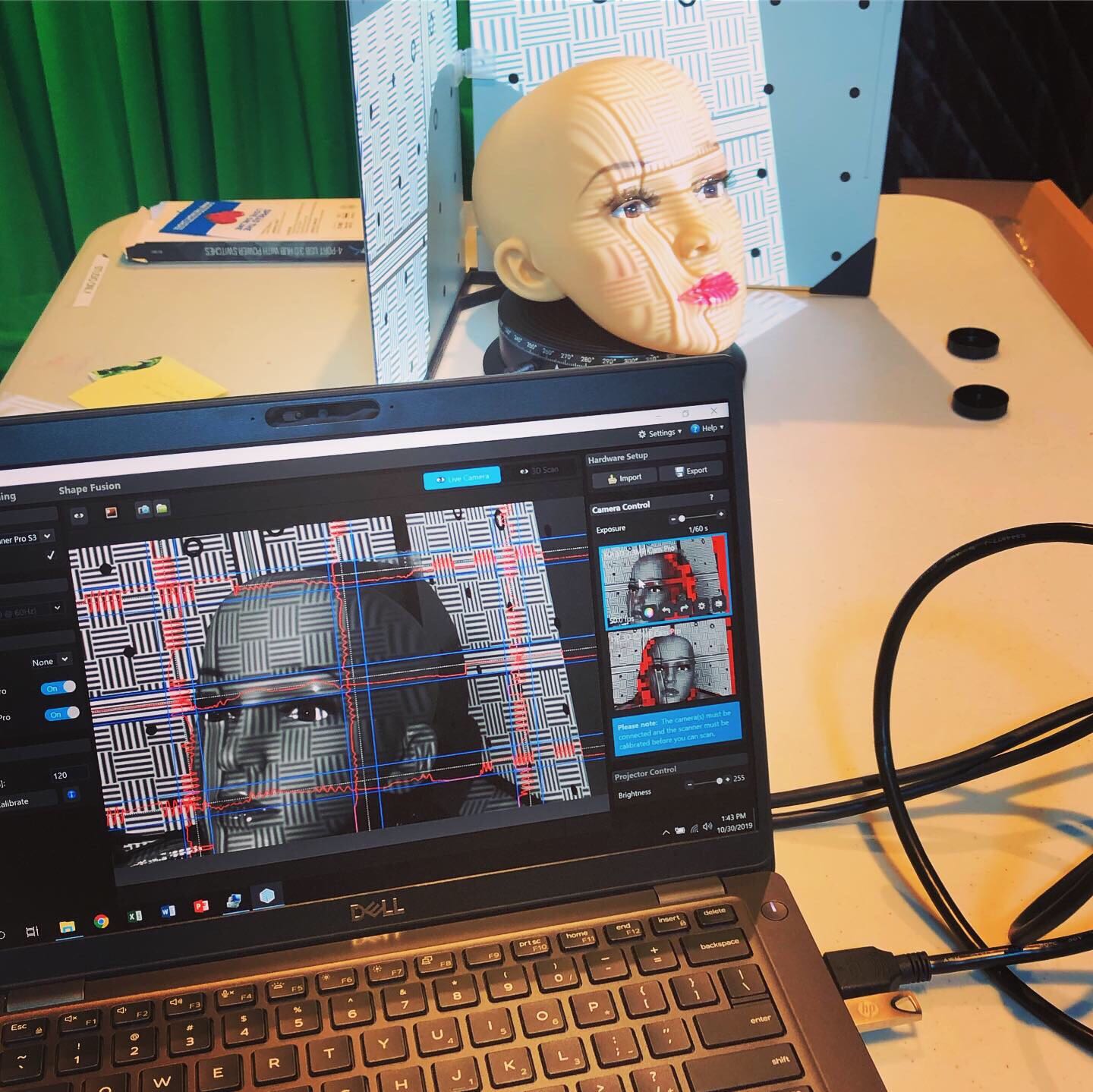 Partnering with HP, CUIT is enabling and supporting Columbia faculty and researchers in developing next-generation applications in their respective areas of expertise.
"Digital Repatriation" - This project is a collaborative proposal between Melanie Hibbert (Director of Instructional Media & Technology), Jen Brown (Design & Technologies Librarian), and Severin Fowles (Associate Professor in Archaeology).  Dr. Fowles has been working with the Picuris Pueblo tribe in New Mexico, conducting archaeological surveys and excavations on their reservation in the service of various tribal initiatives and rebuilding their tribal museum. Currently there are many Picuris artifacts from the Spinden collection at the American Natural History Museum, which the tribe would like to return to New Mexico; however the AMNH legally acquired these objects from the late 1800s/early 1900s, and the tribe currently doesn't have the proper facilities to archive these objects (e.g. climate controlled storage).  
Currently, there are broader ideas around "digital repatriation," where digital representations of tribal artifacts can be added to collective knowledge and "returned" to their origins. 3D imaging of the Picuris collection at AMNH would be a tremendous addition to graphics on display at the tribal museum. In addition, 3D printing replicas of these objects would be of value to Barnard students involved in learning about archaeology. Dr. Fowles also works closely with the tribal historic preservation officers at San Ildefonso and Pojoaque Pueblos as well, and they would also be interested in having 3D scans of materials from the Spinden collection for their own purposes.  While the tools primarily needed for this project are 3D printer and 3D scanner, it would be great to have additional funds to fly in representatives from the tribe to participate in this project.