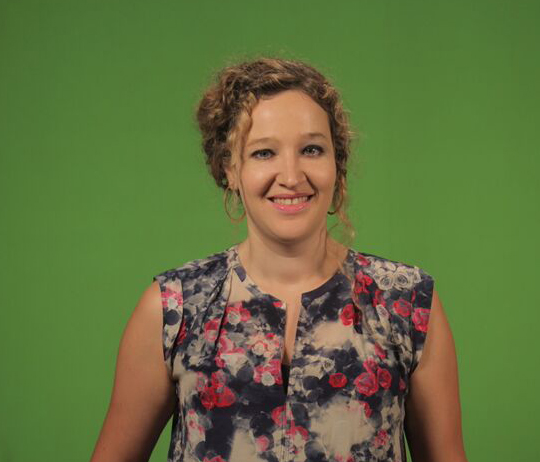 The Cheryl and Philip Milstein Center for Teaching and Learning at Barnard College will be a new academic hub in the heart of campus, bringing students and faculty together, facilitating collaboration, and fostering dialogue when it opens this August. The Milstein Center will provide a diverse range of innovative and essential resources that reflect the connections that lie at the core of Barnard's educational philosophy. The 128,000-square-foot building will have innovative facilities and classrooms including a new library, a new home for the Barnard Center for Research on Women and the Athena Center for Leadership Studies, and seven academic centers to support students and faculty: The Empirical Reasoning Center (ERC), the Diana T. Vagelos and P. Roy Vagelos Computational Science Center (CSC), the Digital Humanities Center (DHC), the Movement Lab, the Media Center (MC), the Design Center (DeC), and the Center for Engaged Pedagogy (CEP). 
The Elsie K. Sloate Media Center, which will include both pre-production and post-production labs, will enable students to become digital content producers and creators, and offer space for them to gain knowledge and confidence in media production, post-production, troubleshooting, and teamwork. The Center will also support the faculty through curricular initiatives integrating media content in developing new courses, workshops, and instructional and research materials.
In this second installment of the interview series, "Meet the Directors," Melanie Hibbert, director of Instructional Media Services, introduces Barnard's enhanced and expanded Media Center.
What will students do here?
The Sloate Media Center is a space to learn media production, with a particular focus on undergraduates. The goal is for the Center to strike a balance between teaching pre-existing knowledge (workshops in the Adobe Creative Suite) and creating original knowledge production and content (research and creative filmmaking). Here, students can learn to use a wide range of media production equipment (DSLR cameras, 4K cameras, audio recorders, microphones, lighting kits) and will have access to an entire production studio to learn how to use and set a light grid, green screen, backdrop, and teleprompter. 
The editing or post-production room will feature programming for different types of software, such as video editing and graphic design. We also plan to instruct aspects of pre-production, such as storyboarding and scripting. The Media Center will also encourage experimentation with new and emerging types of media, such as 360/VR cameras and thermal imaging recordings. 
Finally, we look forward to hosting events for students, such as visits from filmmakers and film screenings. 
How will the Center help students and faculty better enhance their creative projects?
At IMATS (Instructional Media and Technology Services), we really enjoy working with students and faculty on a variety of creative course projects. For example, Associate Professor of Art History Elizabeth Hutchinson's students produced audio podcasts (walking tours) of New York City monuments; Senior Associate in German and Language Program Coordinator Irene Motyl-Mudretzkyj's German language students shot, produced, and edited German soap operas; and, Professor of Art History Anne Higonnet's A Virtual Enlightenment course taught students how to use graphics software to conduct and highlight original research. We've also produced lecture video series using an LED light board for chemistry courses with Christian Rojas and Rachel Austin, in flipped classroom projects. These are all the types of things we hope to continue and expand upon in the new Media Center!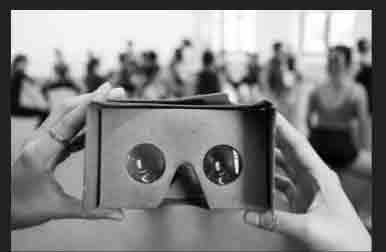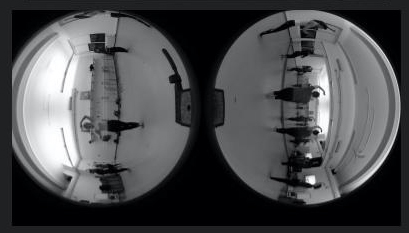 In what ways can different disciplines—such as STEM, history, and literature—intersect at the MC?
Media production can be used for any discipline, and all types of subjects will intersect at the Media Center. Some examples include: learning how to use audio recording equipment to conduct oral history interviews; time-lapse videography to capture the growth of plants for the study of botany; 360-video to capture dance and the performing arts in three dimensional formats; or animation to explain chemistry formulas. Students and faculty will develop the skills to better communicate their ideas, projects, or research no matter what subject they are focusing on.
---
This is the second installment of the interview series "Meet the Directors." The first interview was with Professor of Professional Practice in Architecture and Chair of the Department of Architecture Karen Fairbanks.
Stay tuned for an upcoming faculty interview with Movement Lab Director Gabri Christa.