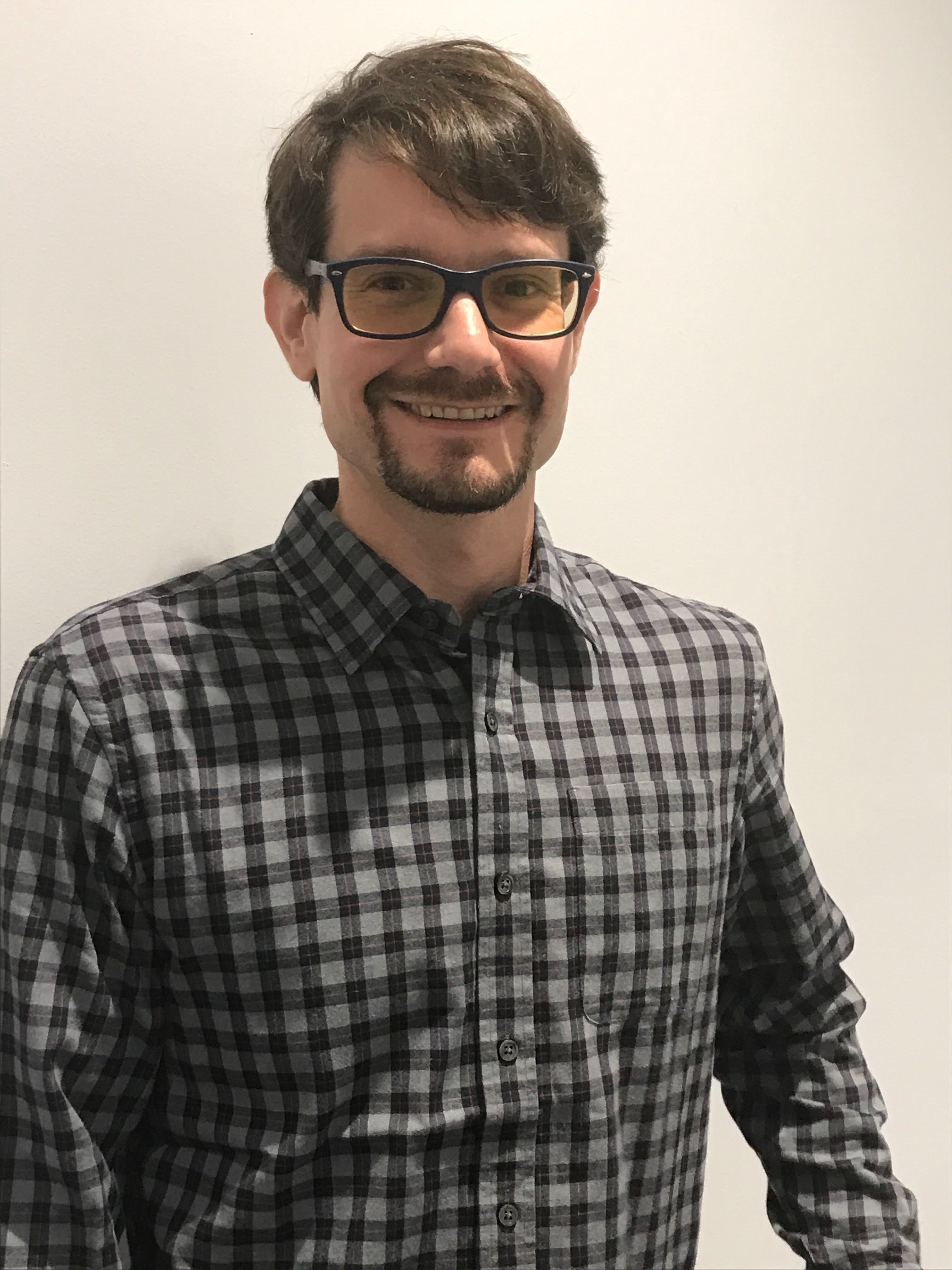 How long have you been at Barnard?
I have been working at Barnard since September 2015. So, about four years and two months at the time of writing.
A lot of work on the IMATS tech team happens behind the scenes. What's something you work on that the Barnard Community might not be aware of?
There are a lot things that happen behind the scenes! I help manage and support a large and growing number of learning applications ranging from the learning management system (CourseWorks), course evaluations, virtual private servers, and hosting solutions for faculty and students. My ultimate goal is to create solutions where we may not currently have one, find partners, and navigate vendor relationships.
Tell us about a favorite project you've worked on at IMATS.
Pick just one? Oh this isn't easy. Let's do an early project!
This was a research project with a psychology undergraduate and Professor R. Remez. It was a few months after I was hired and it involved finding a way to measure reaction times of dancers versus non-dancers in two separate conditions. The conditions, if I recall, were both feet on the ground versus having one foot raised as if in a dance or pose. The psychology nerd in me digged it. The computer nerd enjoyed the multifaceted project; we needed physical hardware for the subjects to hold to respond to questions, a system to display questions, and a way to measure reaction time. Needless to say the project was a success.
What's your favorite spot in the Milstein Center?
I'm a huge fan of the Barnard Archives, IMATS, and CSC. I really enjoy spending time in each of those spots. They're each unique and have their own feel and temperament. That said, there isn't a place I dislike. 
Tell us about your amazing collaborator, your cat Sal.
Sal is the true brains behind this operation! Sal is named after the Surrealist. He was a rescue from the Hudson Valley SPCA -- an amazing organization if you're ever in the valley. We think Sal is around 9-10 years old at this point and is an absolute lover of a cat. If you just need some purrs, we've got you covered. You can find him purring on my lap or napping in his "cave" (which is a comforter and some modular shelving, cheap but he'll use it, unlike his "cat bed").